OVERT ANTI-COUNTERFEITING
TECHNOLOGIES TO
FIGHT PRODUCT
COUNTERFEITING
compare them here.
OVERT aNTI-COUNTERFEITING sOLUTIONS

Overt anti-counterfeiting technologies, also known as visible security features, are human-visible security elements used to protect and authenticate products and documents. Verification of an overt security feature usually requires careful inspection of the security feature, in combination with some physical manipulation. As an example, to verify a hologram, the user needs to hold it in front of their eyes at the appropriate angle, tilting it in order to reveal the different effects.
Reliably authenticating an overt security feature is considered challenging, often requiring certain expertise to properly check the different security elements. The use of visible security features must follow a careful selection process. This is partly because it is difficult to remove any pre-existing overt authentication solutions without some confusion amongst existing customers.
Many become accustomed to seeing certain security features and feel unnerved when they are removed. However, overt security features generally have a bad reputation, as they can easily be copied. Even if the copy is not good, it may be sufficient for the untrained user to accept it as an original. From our experience, we recommend implementing invisible authentication solutions, which are more secure and harder to copy. Learn about covert anti-counterfeiting solutions.
Choosing an appropriate anti-counterfeiting solution for a product is not an easy task. As there is no one-size-fits-all solution, AlpVision has prepared the following guide to the best-known authentication technologies. Please note that almost all the solutions presented in the table below are not from AlpVision, except Smart Embossing, which can be considered as semi-covert and not as a fully overt solution.
The following solutions are used for different types of industries such as tobacco, pharmaceuticals, lubricants, wine and spirits, and precious metals.
Counterfeit Products Market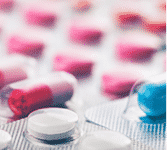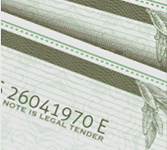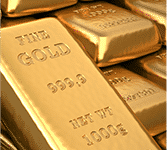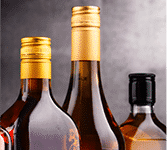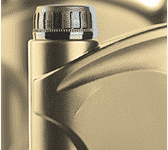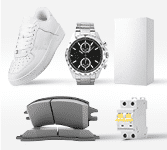 Our digital invisible technologies for product authentication and counterfeit protection can be applied to a broad range of branded products across a multitude of industries, including household appliances, electromechanical parts (e.g., circuit breakers), agrochemicals (e.g., pesticides), cosmetics, oil & gas (e.g., lubricants), consumer goods, food & beverage and more.
Would you like to see how this technology can be applied to your product?
Contact us!


"I'm so impressed at how easy this solution was to deploy. We have a huge inventory of Pharmaceutical products – and protection of our market is vital. The team at AlpVision understood our unique challenge from day one – and delivered exactly what we need. Amazing!"
– CEO
Internationally operating pharmaceutical company
In close collaboration with AlpVision we developed an AI/ML model to support chemical process development.  The idea was to show our management the power of machine learning in bringing our company into the digital era, AlpVision provided as with tailor made solution. AlpVision demonstrated their expertise in the field and it was a real pleasure to collaborate with them.
– Project Manager
International Pharmaceutical Company
Excellent company to work with. Developed and implemented exactly as per customer requirements. A company that goes the extra distance to ensure they deliver a quality product and on going support.
– Head of product security
European registered pharmaceutical company
AlpVision consistently demonstrates a deep expertise in anti-counterfeiting technologies, but also their detailed understanding of implementation and various use scenarios. They are a true partner we have relied on to support our Anti-counterfeiting strategy and deployment over many years and also the years to come.
– Anti-counterfeiting manager
Multi Billion pharmaceutical company
AlpVision gave us the lead we needed when we were implementing our global anti-counterfeiting strategy. The collaboration with them was always very effective and solution-oriented. It is a pleasure to work with them.
– Manager Anti-counterfeiting Program
International Pharma Company