INVISIBLE
BRAND PROTECTION
TO FIGHT PRODUCT COUNTERFEITING
VERIFY genuineness IN SECONDS
AlpVision provides digital invisible anti-counterfeit and product authentication solutions to Forbes Global 2000 companies and currently protects and identifies over 30 billion branded products across industries worldwide – we are a leader in the brand protection market. With AlpVision's innovative brand protection technologies, brand owners can quickly uncover counterfeit consumer products and industrial goods.
What is brand protection? Brand protection encompasses all efforts put in place by a company to ensure and control product authenticity. Brand protection also includes legal aspect and elements related to intellectual property and trademarks. All our solutions at AlpVision are technical and such that they can be used when engaging in legal actions.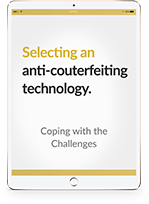 OUR BRAND PROTECTION solutions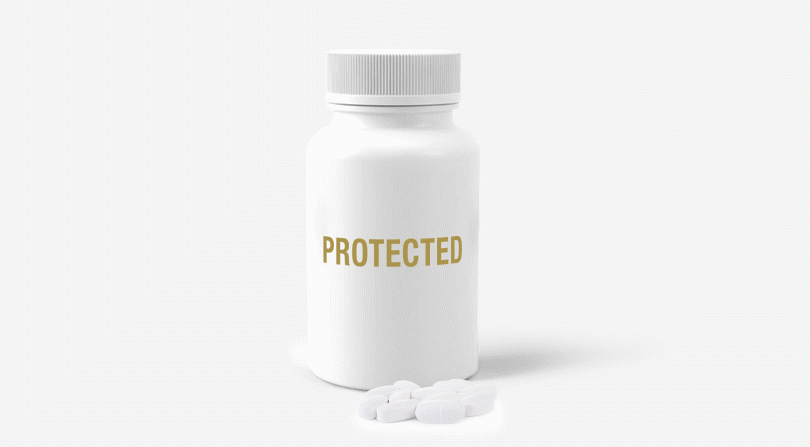 THE Scope of AlpVision's verification solutions
AlpVision's digital and invisible technologies integrate seamlessly into to any protection strategy of your brands be it online or offline to protect either the packaging or the product itself.
Packaging examples include cartons, labels, leaflets and blister packs. AlpVision's brand protection solutions can be used to protect items like bottles and caps, electrical appliances, mechanical parts, imaging supplies, most plastic molded products, precious metals, car parts … in fact, almost any manufactured product you can think of.
AlpVision authentication solutions are innovative, often making use of machine learning, and help you to quickly spot abuse of your brands intellectual property without the need for third party services.
FEATURES OF OUR PROTECTION

Highly secure against copying

AUTHENTICATE WITH
A MOBILE PHONE

Simple and inexpensive to implement


Instant positive authentication
Counterfeit Products Market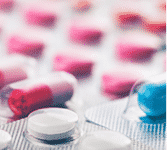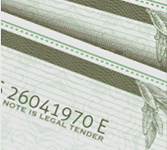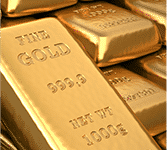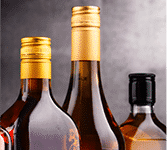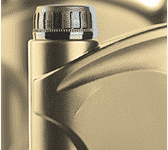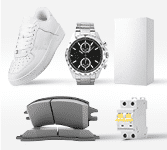 Our digital invisible technologies for product authentication and counterfeit protection can be applied to a broad range of branded products across a multitude of industries, including household appliances, electromechanical parts (e.g., circuit breakers), agrochemicals (e.g., pesticides), cosmetics, oil & gas (e.g., lubricants), consumer goods, food & beverage and more.
FREQUENTLY ASKED QUESTIONS ABOUT OUR BRAND PROTECTION SOLUTIONS
Which anti-counterfeit technology should I use for which packaging material?
AlpVision Cryptoglyph protects cartons, leaflets, labels, blister packs and valuable documents. AlpVision Fingerprint protects mass-produced objects manufactured by molding, such as bottles and caps, electrical appliances, mechanical parts and imaging supplies, to name a few.
Can I use both AlpVision Cryptoglyph and AlpVision Fingerprint?
Combined, AlpVision's Cryptoglyph and Fingerprint technologies provide double security, protecting packaged items or products that contain both printed and glass or plastic packaging materials. In addition, AlpVision's anti-counterfeit solutions are compatible with other overt safety features, such as bar codes, two-dimensional matrix codes and optical character recognition (OCR), to name a few.
What is your recommendation for protecting primary vs. secondary packaging?
Ideally, do both (AlpVision Cryptoglyph on packaging or labeling; AlpVision Fingerprint on molded parts). If there are budget constraints, we recommend protecting the primary package or product itself.
How are AlpVision's solutions detected? Do I need special devices?
Unlike most anti-counterfeit technologies available on the market today, AlpVision's Cryptoglyph and Fingerprint technologies do not require any adapted devices, but can be detected using a standard office scanner or smartphone.
Are AlpVision's solutions secure?
Invisible to the naked eye, AlpVision's anti-counterfeit technologies are highly secure and designed to defeat counterfeiters.
Can I use AlpVision's products for track and trace?
AlpVision's anti-counterfeit technologies provide positive authentication, which not only helps confirm the authenticity of the product but also increases the reliability of other safety features. While AlpVision Cryptoglyph cannot provide unique identification, this technology can generate information about the printed batch. While AlpVision Fingerprint cannot provide a complete track and trace system, this solution can identify the original mold cavity, help locate the equipment manufacturer and determine the approximate production date.
What are the strategic benefits in using a smartphone as a detection device?
In addition to providing instant positive authentication, AlpVision's smartphone product authentication application allows brand owners to connect with and market directly to experts in the field, supply chain agents and consumers; to perform market studies; and to announce product releases and news, promotional discounts and upcoming events.
How secure is AlpVision's iPhone app?
Only a down-sampled version of the Cryptoglyph is stored locally on the iPhone. This Cryptoglyph cannot be used to produce counterfeited packages, for example. For production software, Cryptoglyph patterns are stored using encryption methods, and only the iPhone app knows how to decrypt the stored and encrypted data. Only by reverse-engineering the entire software could counterfeiters decrypt the Cryptoglyph file, but this is highly improbable, because the effort is disproportionate.
Is AlpVision's authentication application available for Android phones?
AlpVision's product authentication application is available for the iPhone and most Android-based smartphones. Other mobile operating systems available upon request.
What are the cons of using visible product protection?
Depending on the field, visual security features have multiple drawbacks. Here are a few:
They require an artwork update.
As they are visible, they alert counterfeiters to what to work on.
In fields such as pharma, adding/changing/removing visible security features requires approval by a regulatory body.
Once you have added a visible security feature to your products, it is difficult to remove it, as customers may be used to seeing it and wonder if the updated product without the security feature is a counterfeit.
Authentication of visible security features requires end-user training, which is not always easy.
Why are AlpVision products easy to implement in the manufacturing process?
Our credo: do not change the productions process. This means that all our solutions integrate seamlessly into existing production processes, without requiring new hardware or special consumables. For your suppliers, product production is therefore "business as usual" with no production slowdowns, no extra costs, no stability decrease, etc.
What other services does AlpVision provide?
As part of its standard services, AlpVision provides customer support, quality control tools and staff training.
Is this all you have?
No, AlpVision also provides custom security features designed for your specific needs. Contact us for more information.
HOW CAN WE HELP YOU ?
We would be glad to send you more information.

"I'm so impressed at how easy this solution was to deploy. We have a huge inventory of Pharmaceutical products – and protection of our market is vital. The team at AlpVision understood our unique challenge from day one – and delivered exactly what we need. Amazing!"
– CEO
Internationally operating pharmaceutical company
In close collaboration with AlpVision we developed an AI/ML model to support chemical process development.  The idea was to show our management the power of machine learning in bringing our company into the digital era, AlpVision provided as with tailor made solution. AlpVision demonstrated their expertise in the field and it was a real pleasure to collaborate with them.
– Project Manager
International Pharmaceutical Company
Excellent company to work with. Developed and implemented exactly as per customer requirements. A company that goes the extra distance to ensure they deliver a quality product and on going support.
– Head of product security
European registered pharmaceutical company
AlpVision consistently demonstrates a deep expertise in anti-counterfeiting technologies, but also their detailed understanding of implementation and various use scenarios. They are a true partner we have relied on to support our Anti-counterfeiting strategy and deployment over many years and also the years to come.
– Anti-counterfeiting manager
Multi Billion pharmaceutical company
AlpVision gave us the lead we needed when we were implementing our global anti-counterfeiting strategy. The collaboration with them was always very effective and solution-oriented. It is a pleasure to work with them.
– Manager Anti-counterfeiting Program
International Pharma Company
Faced with an unforeseen situation, AlpVision's team of experts stepped in and provided excellent service, attention and expertise in quickly partnering with and qualifying a new ACF folding box printer in record time without disruption to supply.
– Anti-Counterfeit Manager 
Global Pharmaceutical Company