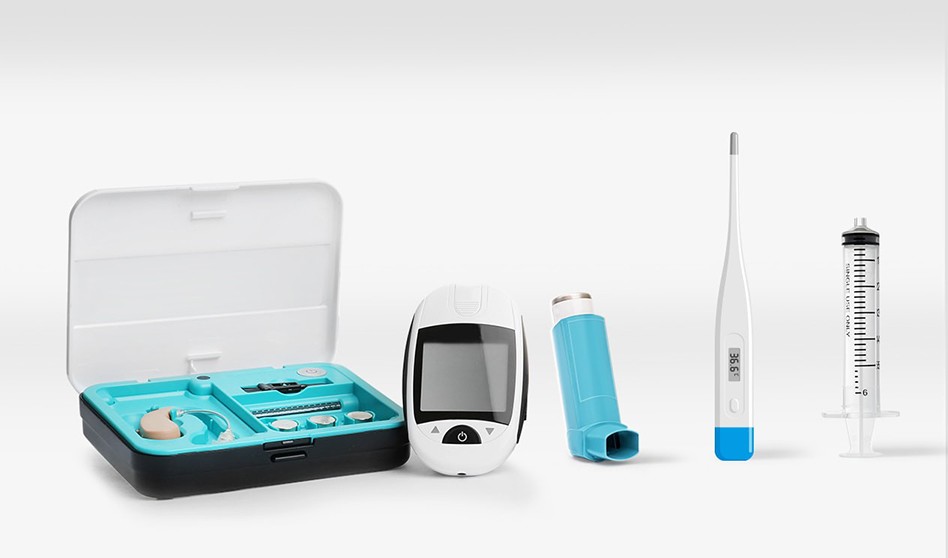 MEDICAL DEVICES
COUNTERFEITING
The global plague of counterfeit medical devices
Medical devices are those used to diagnose, prevent, or treat a medical disease or condition without having any chemical action on any part of the body, including toothbrushes, bandages, CT scanners, or even brain implants. The global medical device industry is plagued by counterfeiting and other fraudulent activity. Developing nations are particularly vulnerable. The World Health Organization (WHO) estimates that 10% of medical products in low-to-middle income countries are either below standard or fake.
Lately, medical devices counterfeiting is affecting more of us. There's been an explosion in medical devices counterfeiting, fraud, trafficking, and international crime since Covid-19. The most commonly trafficked substandard and falsified medical products include devices such as thermometers and other equipment, surgical gowns, contact lenses, test kits, face masks, and orthodontic braces.
These counterfeit medical devices can be below standard, unapproved, unregistered, or entirely fake.
They are costing lives, billions of dollars, and public trust in the medical system.
And these crimes are still gaining ground.
We offer a range of Anti-Counterfeiting Solutions for Medical Devices
challenges with medical devices
Current Good Manufacturing Practices
The FDA has over 80,000 different medical devices and more than 5,800 manufacturers to regulate.
It mainly regulates quality through a general framework of good manufacturing standards.
It doesn't specify what these standards will entail for individual manufacturers.
Manufacturers need to establish their own quality systems.
The FDA asks manufacturers to use good judgment. This lenient oversight due to "operating flexibility" makes medical devices less secure.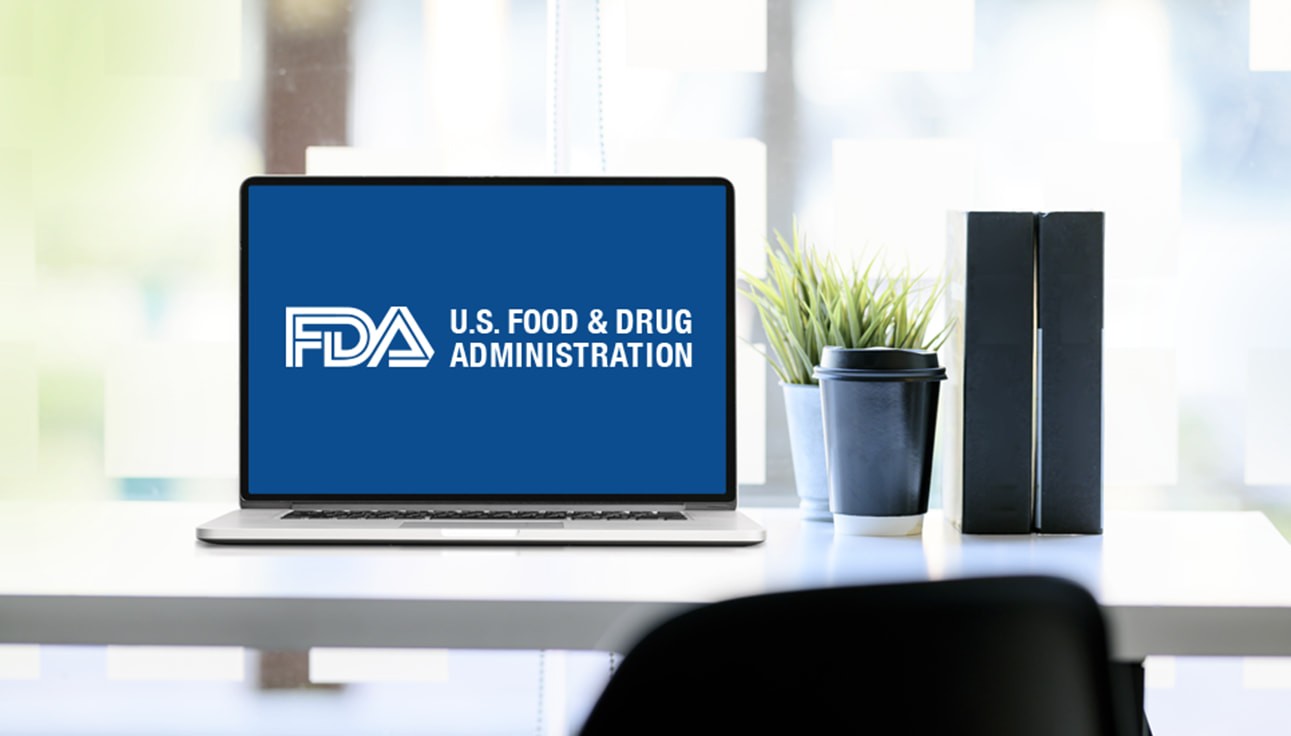 Medical Devices Types and Classes
For regulation purposes, the United States Food and Drug Administration (FDA) organizes medical devices into three different classes. These classes are based on how much control is needed to ensure the safety and effectiveness of the medical devices.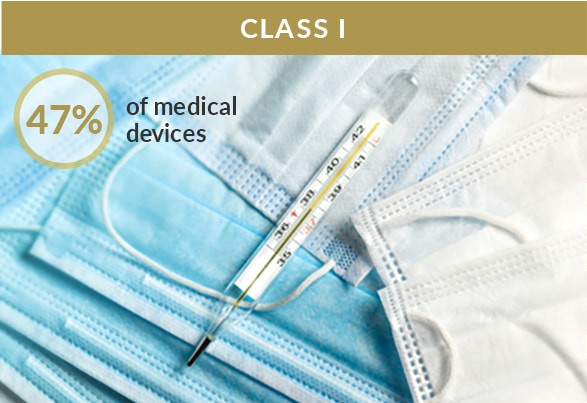 Class I medical devices are considered to pose a low to moderate risk to the user. These do not contact a patient's organs, central nervous system, or cardiovascular system.
Class I devices include: Mercury thermometers, elastic bandages, manual stethoscopes, hospital beds and toothbrushes.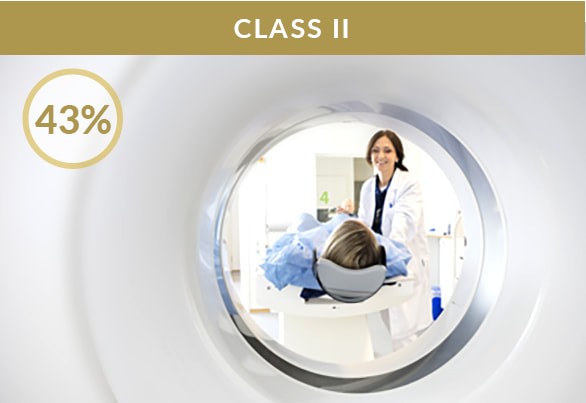 General Controls
and Special Controls
Class II medical devices are considered to have moderate to high risk for the user. They are more likely to come into extended contact with a patient.
Class II devices include: powered wheelchairs, syringes, catheters, blood pressure cuffs, blood, transfusion kits and CT Scanners.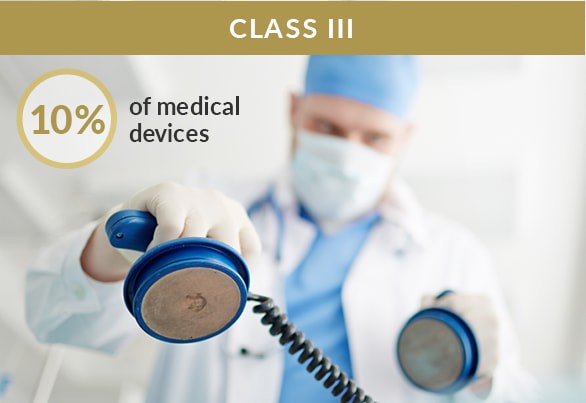 General Controls
and Premarket Approval
Class III medical devices are life-supporting or sustaining, implanted into the body, or present an unreasonable potential risk of illness or injury to a patient.
Class III devices include: implantable, pacemakers, breast implants, cochlear implants, implanted prosthetics and defibrillators.
There are around 1,700 types of medical devices, which fall into 16 medical areas.
This 3-class system helps simplify the industry and prioritizes user safety.
FDA GENERAL CONTROLS FOR MEDICAL DEVICES
All medical devices are subject to the FDA's general controls, unless specifically exempt (like manual toothbrushes). General controls regulate the following, but are not enough to avoid counterfeiting:
Adulteration – quality degradation by adding lower grade components
Misbranding – branding falsely or in a misleading way
Device registration and listing – all devices are registered by FDA
Premarket notification – FDA has to be informed 90 days in advance before the brand can market a new or modified medical device
Devices that have been banned
Repair, replacement and refund notifications by manufacturers or regulators
Records and reports – FDA monitor device safety and performance and assess need for regulatory action
Restricted devices – not all devices can be sold everywhere
Good manufacturing practices for medical devices
Fraudulent or counterfeit medical devices will often be adulterated, misbranded, poorly manufactured, or falsely labeled, which may make them detectable by the FDA regulation.
General controls ensure the legitimacy of all medical devices and are the first step against medical devices counterfeiting. However, this is clearly not enough as all those controls rely on the supply chain.
The FDA also requires all medical device manufacturers to keep updated lists of the devices they produce or possess. Sadly, this does not avoid the creation of counterfeited devices.
THE MEDICAL DEVICES SUPPLY CHAIN: AT-RISK AND VULNERABLE
The medical device supply chain is not in the best shape. It's a fragile global sprawl of players that's interdependent yet Fragmented. It's weak, vulnerable, and falling behind other industries.
Lack of oversight is one of the biggest issues. The United States and other developed nations have too many devices to closely monitor. While developing and emerging nations often lack the infrastructure to do so. Every point in the supply chain can be compromised by counterfeiting.
Since medical device manufacturers generally don't see past their immediate suppliers, they are highly vulnerable to fraudulent activity. Genuine medical devices can be diverted away from their intended location, tampered with, or replaced by counterfeit items. Medical devices can be inadvertently made with substandard or unapproved components or materials.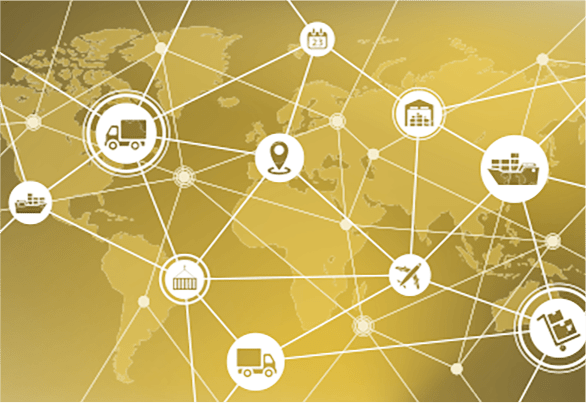 There's often poor visibility, due to an extended chain of suppliers. Original equipment manufacturers (OEMs) outsourced part and component manufacturing around the globe.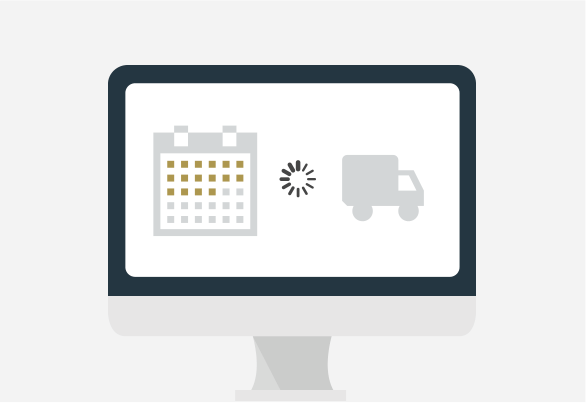 McKinsey noted that healthcare manufacturers can have a lengthy 75-day delivery lead time. This places the medical device supply chain's efficiency far behind other industries.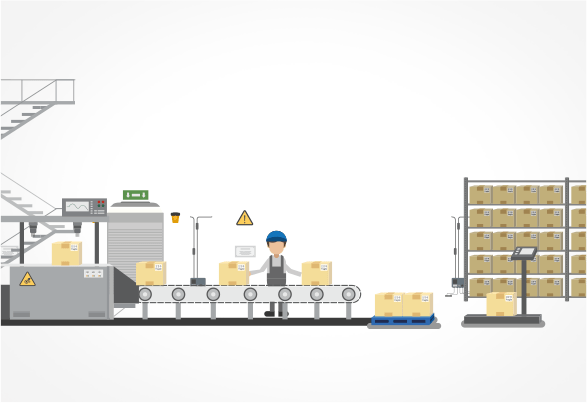 At the same time, the supply chain is under accelerating demand. Medical devices keep getting more complex as technology evolves. And the global market is growing along with rising wages in emerging economies.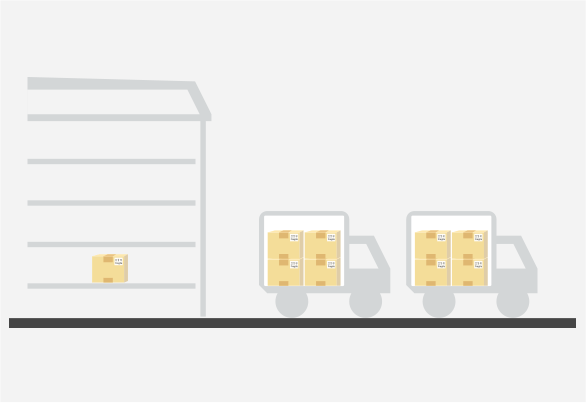 Covid-19 demonstrated how easily the medical device supply chain can be damaged. Panic buying, production shortages, and demand swings strained the supply chain. When the chaos damaged the MedTech supply chain even further, the criminal underworld took full advantage.
Medical Devices Anti-Counterfeiting ACTORS
Combatting medical device fraud requires a multi-pronged approach. The industry needs more secure integration, visibility, oversight, corporate agility, and resilience. Federal governments, international organizations, and the private sector will have to work together.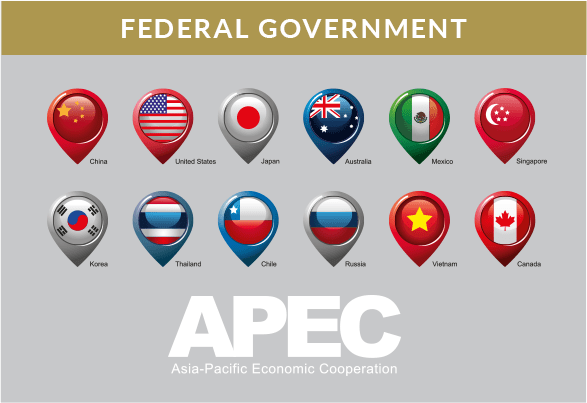 The FDA is collaborating with the Asian Pacific Economic Cooperation (APEC) zone to secure the global supply chain. It's developed a Supply Chain Security Toolkit for Medical Products. This toolkit takes a multi-layered look at supply chain security and product quality.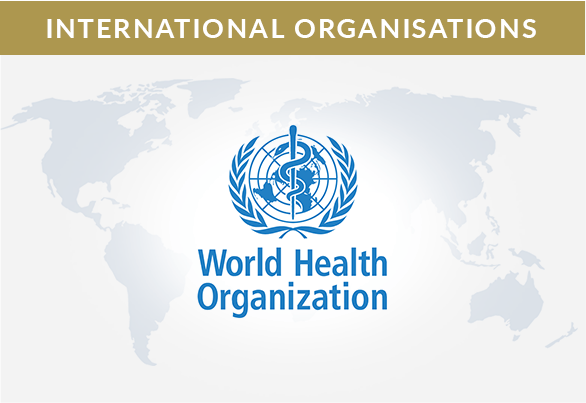 The World Health Organization regards substandard and falsified medical products as an urgent health challenge for the next decade. Its member states developed a global strategy to prevent counterfeits and improve access to legitimate medical devices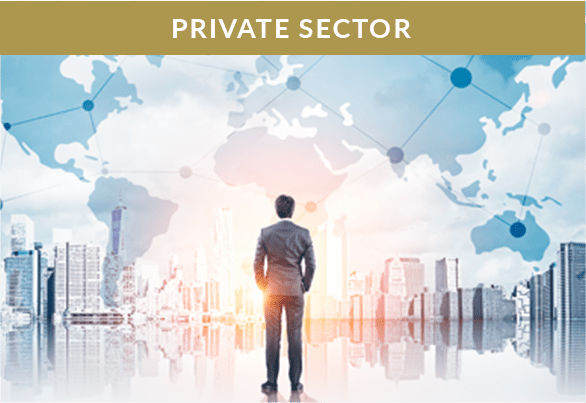 McKinsey recommends that MedTech companies monitor risks. Identify which factors are early risk indicators, then tracking those over time. This will give insight and warnings over time. Different markets are exposed to different threats and therefore require customized solutions
AlpVision's Anti-Counterfeiting Medical Devices Solutions
ALPVISION'S TRAILBLAZING INVISIBLE
DIGITAL ANTI-COUNTERFEITING TECHNOLOGIES.
Our covert protection can't be observed, studied, or replicated. Protect your brand with invisible authentication technologies placed directly on your medical device, packaging, or labeling.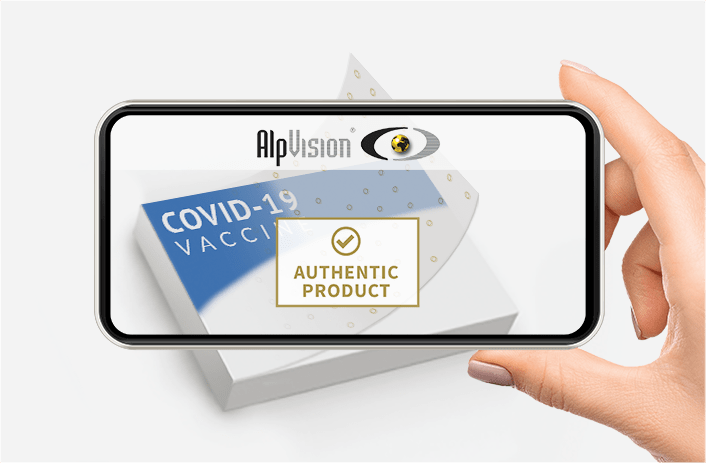 Secure your packaging and labels with invisible digital markings to identify them as authentic.
Cryptoglyph® guards against print-based counterfeiting with patented technology. It's applied during the printing process using standard processes.
Your labels, cartons, leaflets, capsules, and cans will be protected against duplication fraud. Alpvision protects these with no extra production costs.
Authenticity is verified through any smartphone via AlpVision's mobile application. Cryptoglpyh® provides a high security and can be combined with traceability systems such as QR codes or bar codes.
Cryptoglyph benefits are:
Invisible security
Standard printing process
No additional consumables
Furthermore Cryptoglyph does not change the visual aspect of the packaging and is easily deployable worldwide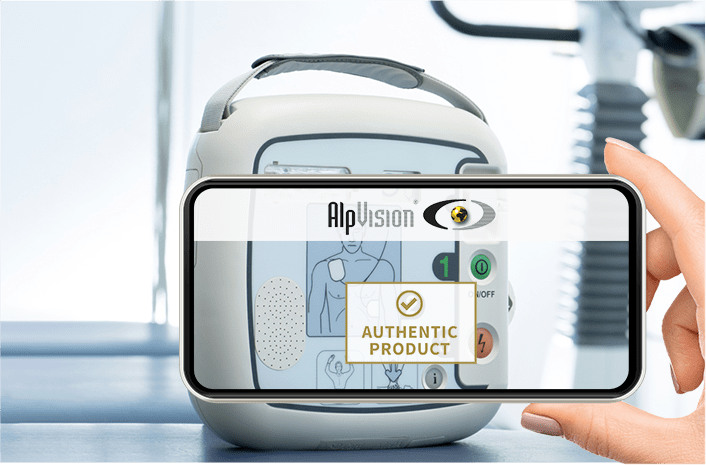 Secure medical devices themselves, by creating a visual reference of the product's surface structure.
AlpVision authenticates your devices by taking a snapshot of their own unique physical characteristics.
Manufacturing processes leave a signature. AlpVision turns these into product fingerprints that can be verified later on. AlpVision's Fingerprint can protect almost any physical object. It's already protecting pharmaceutical products, electronic components, and electrical appliances, end even precious metal. Your medical devices have signatures that can't be duplicated. AlpVision turns these intrinsic microscopic surface irregularities into your verifiable marks of authenticity.
Fingerprint provides insight into a product's:
original mold cavity
equipment manufacturer
approximate manufacturing date.
And it can be customized and integrated into existing anti-counterfeiting applications. It can even be applied retroactively.
Track and Trace Protection via Secured QR Code
Guard your medical device's QR codes against any fraudulent duplication attempts with AlpVision's Secured QR Code. It adds an extra, unreachable layer of protection that's evades copying. It's digitally encoded artwork that requires no extra production costs. It can be done with standard offset, flexography, rotogravure, laser, or inkjet printing. This technology works on all matrix codes, making it suitable for any product carrying a barcode, QR code, Aztec code, or any other. Any smartphone can act as an authenticity detection device. Our dedicated mobile application verifies the code's authenticity. It maintains full offline capabilities and works in under 3 seconds. Your QR code looks exactly the same, with no visible alterations to draw unwanted attention. These secured QR codes will ensure the legitimacy of your medical devices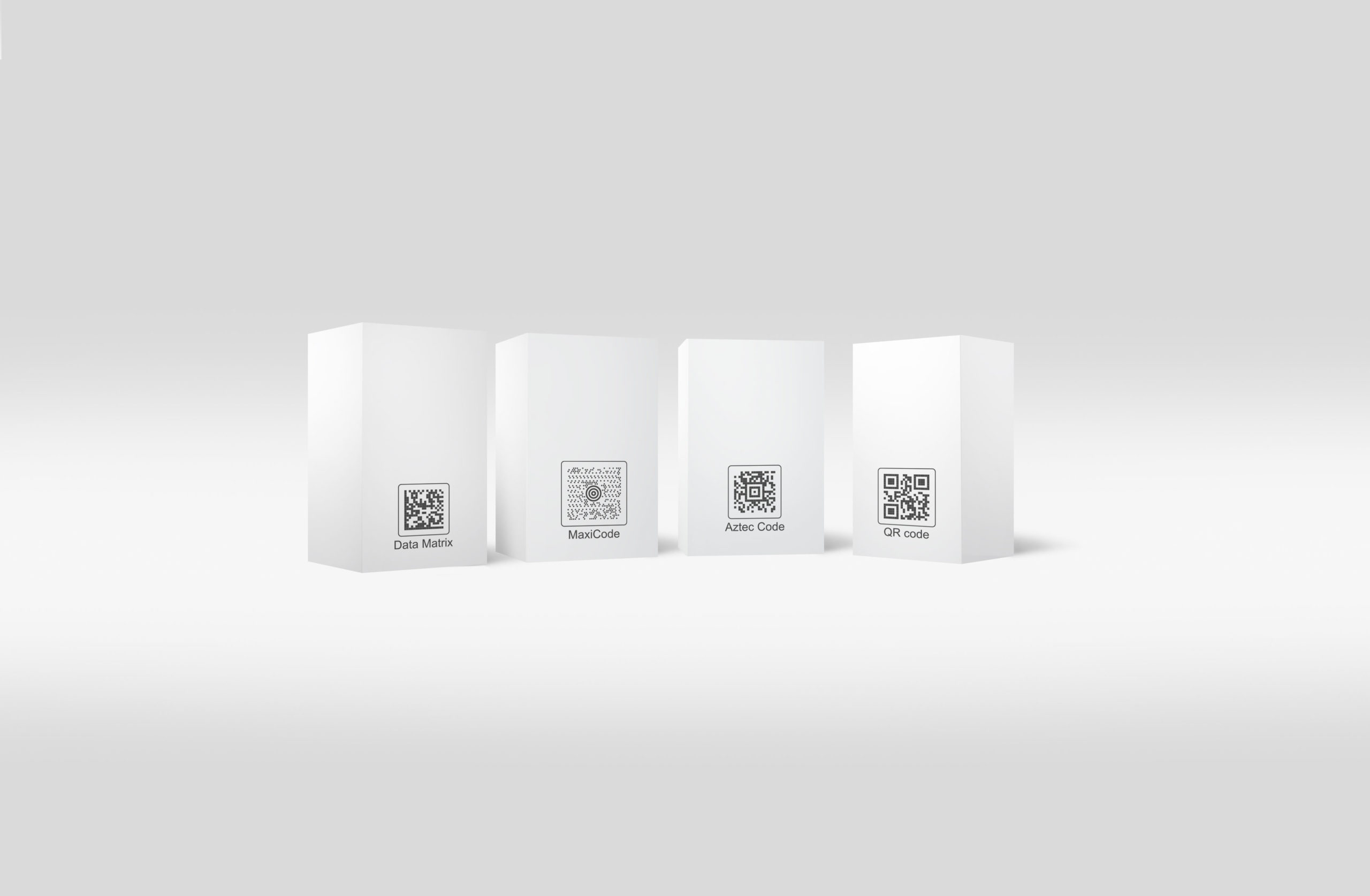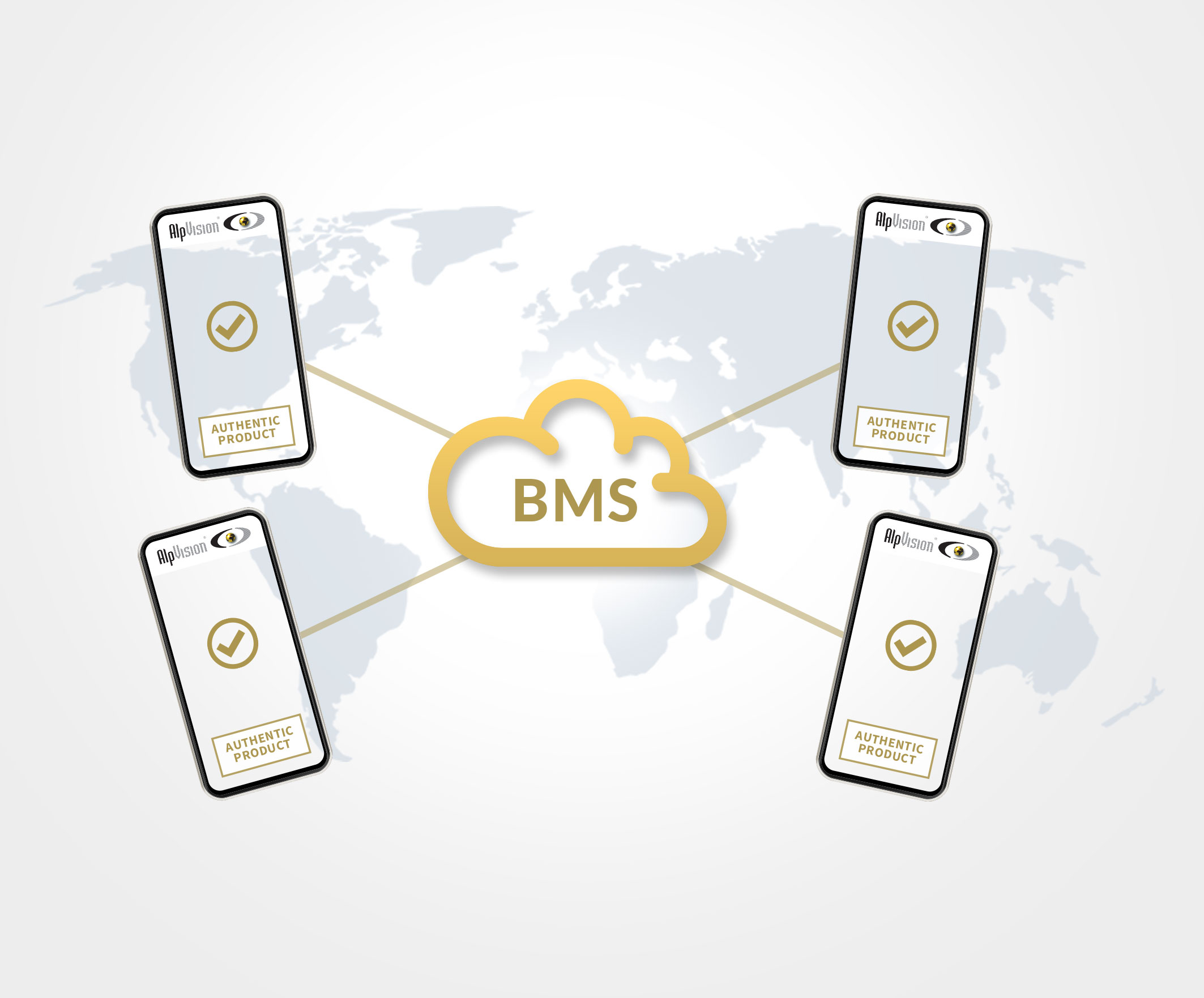 Brand Monitoring System (BMS)
Protect your medical device brand, IP, reputation, and customer's safety from one place. AlpVision's BMS is your central anti-counterfeit, monitoring, and authentication station. It monitors counterfeiting statistics and provides insightful reports. It centralizes control, monitors KPIs, monitors counterfeiting statistics, tracks product usage, and analyses product use patterns. Adjust it to suit your needs and show the data you want. Then integrate it with your other software for a seamless workflow. The BMS also pulls in any third-party tools such as QR codes, barcodes, matrix codes, or OCR. Find out more.
Technologies Now Rendered Obsolete
Anyone still relying on these obvious and outdated marks to protect their medical devices is at high risk. AlpVision outperforms these bringing superior forms of digital protection. It protects physical products, labeling and packaging, and even your documentation. AlpVision's covert technology is the best medical device anti-counterfeiting protection available.
Optical Variable
Devices & Inks
AlpVision is more secure and cost-effective.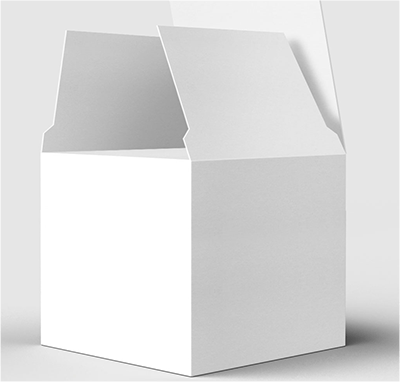 Visible, easy to copy. AlpVision is invisible and private.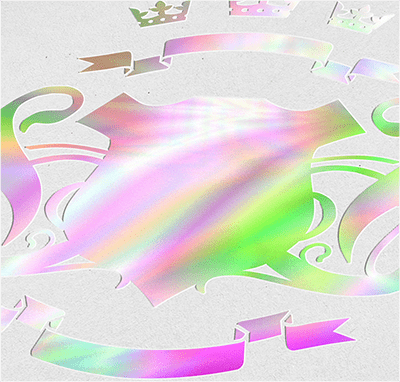 Easily replicated and forged. AlpVision remains covert.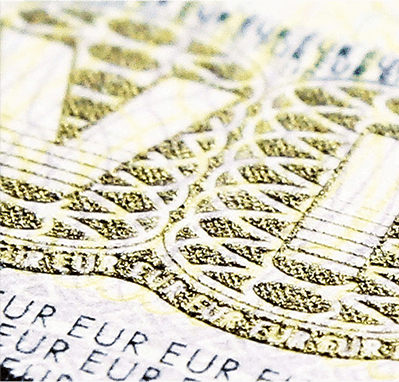 Visible and can be copied. AlpVision is secure and invisible.




Counterfeit Products Market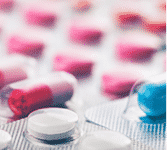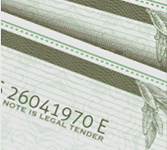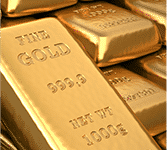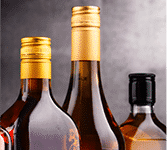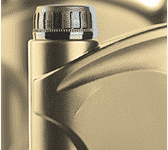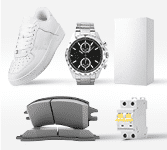 Our digital invisible technologies for product authentication and counterfeit protection can be applied to a broad range of branded products across a multitude of industries, including household appliances, electromechanical parts (e.g., circuit breakers), agrochemicals (e.g., pesticides), cosmetics, oil & gas (e.g., lubricants), consumer goods, food & beverage and more.
Secure your medical devices with Alpvision's invisible anti-counterfeiting digital technologies
Contact us for Complimentary Information.