covid-19
initiative
WE PROTECT
YOUR MEDICATION
FOR FREE
join OUR ANTI-COUNTERFEITING INITIATIVE TO PROTECT
COVID-19 vaccines AND relevant medicines
The Covid-19 pandemic has caused not only a worldwide health crisis, but also created unprecedented economic challenges. In response, AlpVision has decided to launch the "AlpVision COVID-19 Initiative". The initiative supports pharmaceutical companies by providing them, for free, with the necessary tools to protect COVID-19 relevant medicines and vaccines against counterfeiting.
What AlpVision Provides
As part of the initiative, AlpVision proposes to help you secure your COVID-19 relevant pharmaceutical products with the Cryptoglyph free of charge. This includes:
Training on Cryptoglyph deployment;
Distribution of a Cryptoglyph dedicated to one of your COVID relevant products;
Qualification and training for 1 folding box / label supplier;
Equipping print suppliers with all necessary tools to perform quality control of the security feature during production;
Preparation and distribution of authentication application running iOS;
Access to Brand Monitoring System to monitor authentication activities;
All technology licenses needed to run the system internally during the COVID-19 pandemic.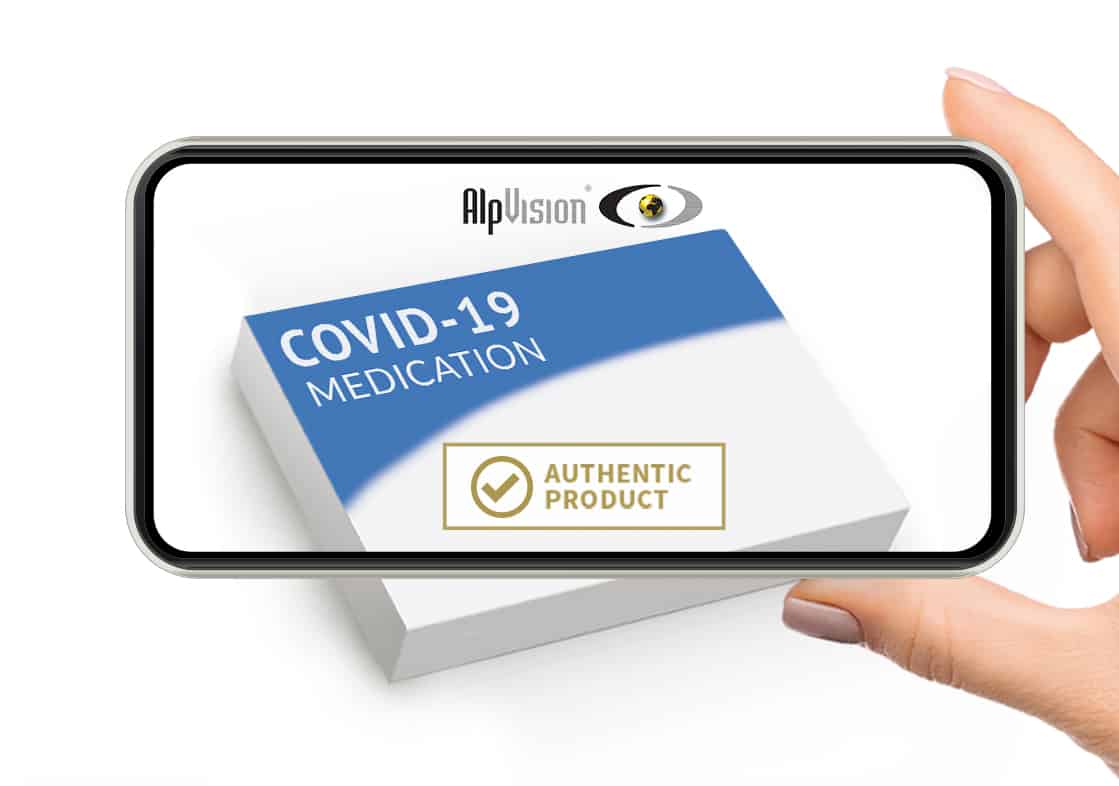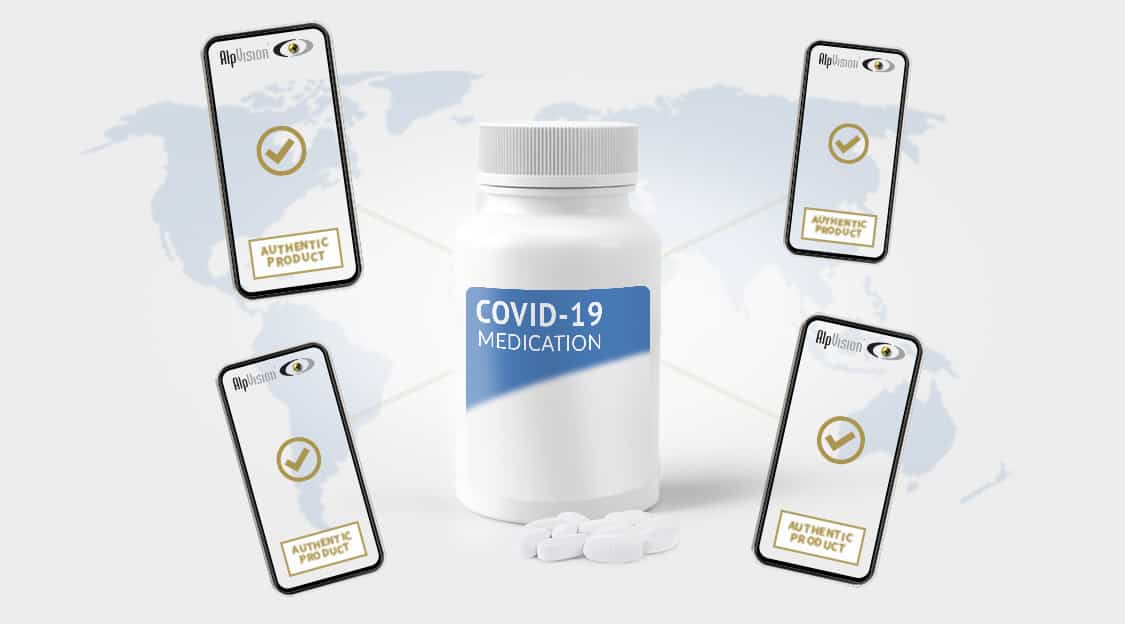 WHAT DOES THAT MEAN FOR YOU
From your side all we need is your strategic and logistical support. This includes:
Select a product to be secured;
Inform your print supplier on your decision to protect the selected product;
Have us rollout the system and authentication application;
Sign the "AlpVision COVID-19 Initiative" agreement.
COVID-19 Initiative Form
I am interested in this initiative, please contact me
TERMS & CONDITIONS
The AlpVision COVID-19 Initiative terms and conditions are the following:
Applications for participants are accepted between November 1st, 2020, and January 31st, 2021;
It is at the sole discretion of AlpVision to accept or refuse applicants to participate in the Initiative;
Approved participants may secure one selected product for free until the COVID-19 pandemic is officially declared as finished by the WHO;
Existing customers of AlpVision are not eligible for a reduction of current licenses, however, no license increase will apply if the scope is extended to COVID-19 relevant products;
All costs not directly occurring by AlpVision have to be carried by the participant;
Participants can decide to keep their participation confidential.




Our digital invisible technologies for product authentication and counterfeit protection can be applied to a broad range of branded products across a multitude of industries, including: Household Appliances, Electromechanical parts (e.g. circuit breakers), Agrochemicals (e.g. pesticides), Cosmetics, Oil & Gas (e.g. lubricants), Consumer Goods, Food & Beverage and more.